656b7d42e4818
Our Founding Team has decades of experience in media publishing and activation. Having built some of the industries core openRTB technologies; we continue to advance technology and functionality in today's ever-changing market.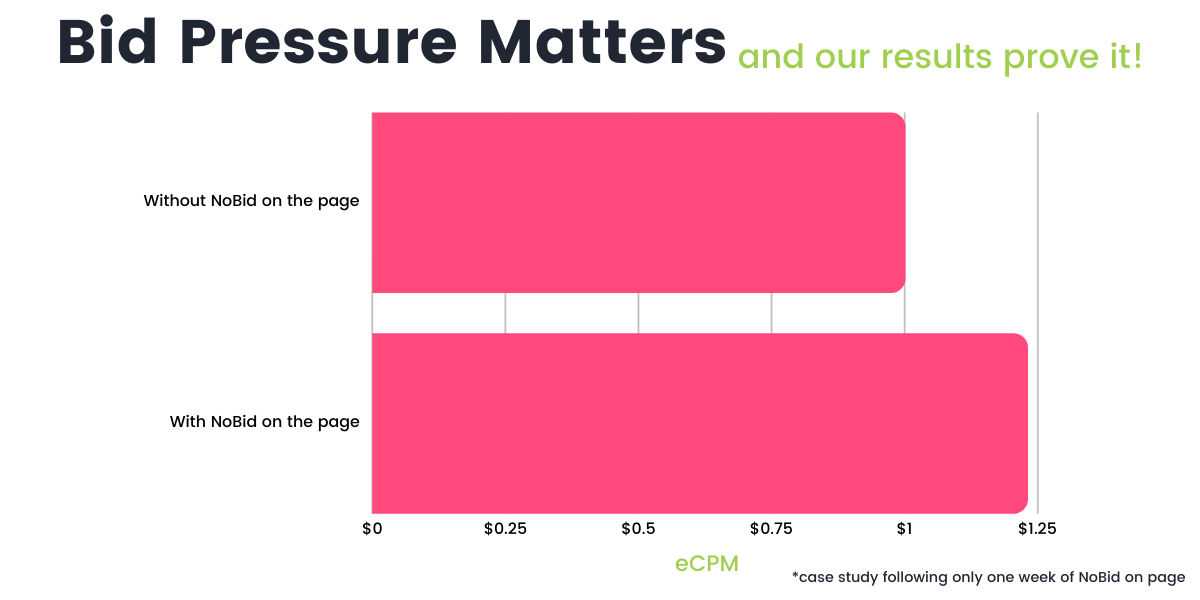 NoBid Offers a no-risk model which requires no long-term IO. You can take NoBid off the page at any time. Even with this, over 90% of our publishers stick with us!
Our direct sales team is continually connecting with some of the world's leading agencies and brands to help deliver impactful ad experiences.
We specialize in connecting premium demand to premium supply which in turn helps publishers achieve significant fill and revenue.
With decades of experience as a publisher ourselves, ad quality is of utmost importance to us which is why we offer custom block lists, malware, and ad quality protection through our partner AdLightning.
When you add NoBid to your stack, you are not only increasing your fill, but the pressure across the rest of your stack. Most of our publishers will see significant increase with their other bidders after adding NoBid to the page.
NoBid has helped round out our demand stack by both providing more competition at the lower end of the curve and through monetizing inventory that was previously going to house ads due to floor price optimization. In addition to the revenue and yield gains we've achieved they've also been a strong and flexible partner to work with, who have quickly built customized solutions to fit our specific needs which perform well at scale.
When NoBid was first described to me, I was skeptical. I did not believe that a bottom up technology platform could make a significant improvement to yield in a mature segment of the digital media industry. The results for our publisher-clients have been very positive. With a 31% increase in revenue that we've directly attributed to the effects of NoBid. Each of the programmatic demand sources in our stack are buying at higher CPMs. We have realized a very significant return on our investment in NoBid.
656b7d42e5700
NoBid offers a variety of solutions to optimize your ad stack. From standard IAB to custom ad sizes built around your site setup. Our fully in-house team is always looking for new ways to improve your visitors' ad experience as well as your top line revenue.
Current opportunities include:
Standard IAB Display
NoBid Custom 300x600 Combo Unit
NoBid Catch-all Tag to allow publishers to optimize UPR's while still assigning value to otherwise unfilled inventory.
AMP
CTV
OTT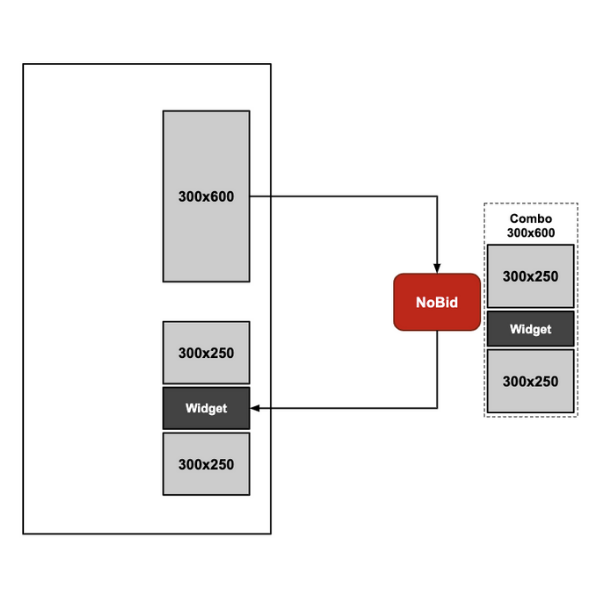 656b7d42e5daf
Upon signing with NoBid you will have access to our Insights Dashboard as well as API access to meet your reporting needs.
The NoBid Insights Dashboard allows you to view your account as a represented whole or customize reporting by date, specified metric, and even scheduled reporting.
Take a sneak peek at our Insights Dashboard here.
Key Dashboard Highlights:
Scheduled reporting
Access to key integration information
API access
Downloadable reports
Access to various ad tags
Built in-house